A wonderful time was had by all. I received a sparklie necklace, perfume and a sandwich panini press. Hubby got everything he asked for (the Blade Runner ultimate edition, books, socks and a cool tee shirt "I'm tired of being my wife's arm candy". Hee.)
The kids came over for dinner--Tyler wasn't feeling well and had a bit of an earache...but the baby was sooo cute: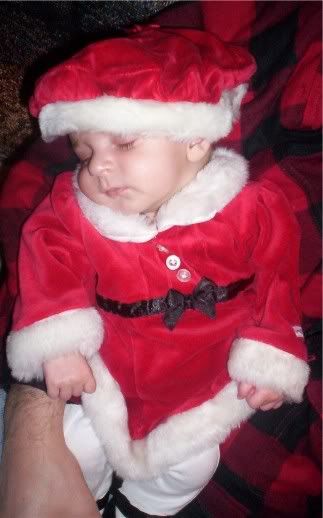 My sister and her hubby will be here tomorrow...busy, busy.
Work now--ugh. More pics later!