My friends, you will have to indulge me today as I say...
Happy Birthday, Daddy!
My dad loves his family.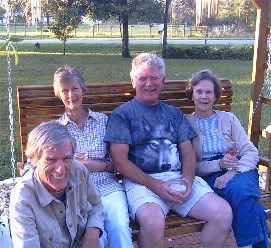 He is the original "grill master" whose bar-b-que ribs are second to NONE.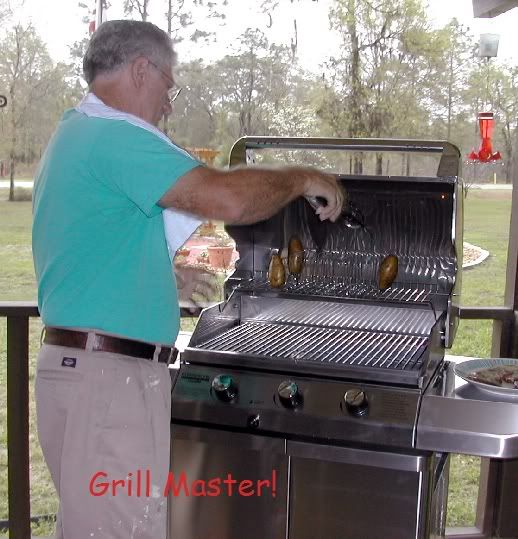 He can be quite goofy, which his sister appreciates (and she's sometimes goofy, too! Hell, we ALL are.)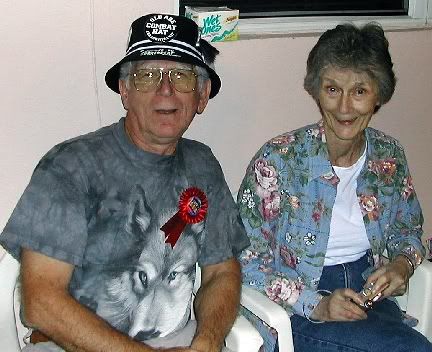 And if there's a baby around, it's a sure bet Daddy will be holding it.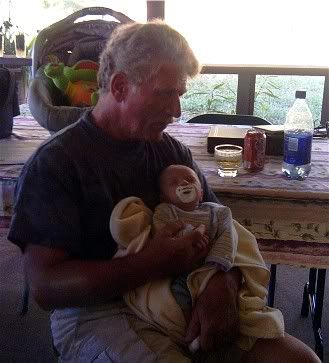 Any baby...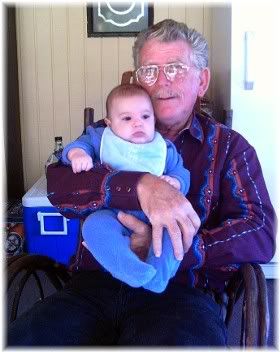 Hey, everyone knows the best teether is a cold beer bottle, don't they?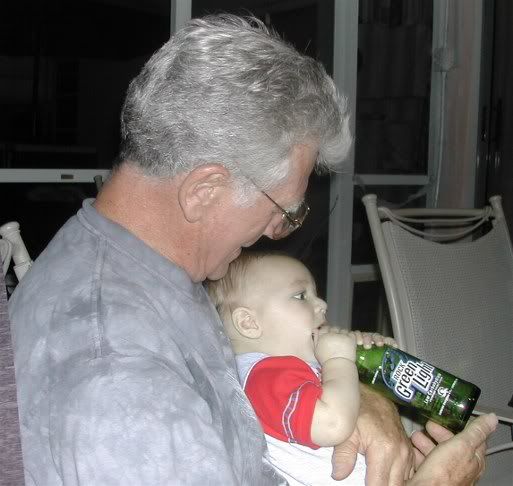 My dad created something beautiful from one of our family's greatest tragedies.
This is one of my very favorite pictures of all time of my father dancing with my daughter at her first wedding.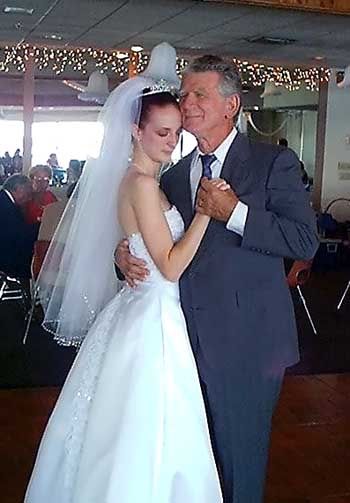 A father is a source of strength,
A teacher and a guide,
The one his family looks up to
With loving trust and pride...
A father is a helper
With a willing hand to lend,
A partner, an adviser,
And the finest kind of friend.
I love you, Daddy!